Presentation: Tots, Tweens, Teens and Screens: Supporting Healthy Child Development in a Screenwise Way
A Presentation and Discussion for Schools & Parents
Video not showing? Please use the link in your receipt email, including the ?po=XXX.
A presentation and discussion to explore how screen technology supports and interferes in child development and what we can do to help our children thrive in a digitally-focused world.
We will explore how our brains and their development reveal a clear picture about the appropriate timing for screen use. This allows our children to develop their full potential and ensures they will be competent citizens of the world.
We will end with a discussion on forming healthy tech habits for you and your children.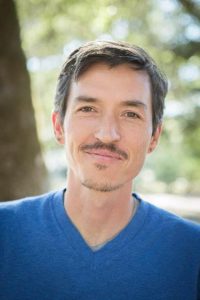 About Ben
Ben Klocek, web designer, teacher, and Sacramento Waldorf School alumni, has worked in tech for over 20 years and has been studying how our use of screen technology affects our lives. He teaches technology and woodworking in a Public Waldorf charter school.
He is the father of two girls, ages 10 and 13, and is an avid naturalist, artist, and gardener.
Contact Ben
Email: [email protected]

--
Promotional Resources
--
Parent and Teacher Resources