Transforming Tech Habits: Creating a World that Reflects the Heart
A Presentation for Schools & Parents
A presentation to explore what we can do to prepare ourselves and our children to thrive in the digitally-focused world, without sacrificing imagination, creativity, deep-thinking, presence, and our relationships.
As we cope with the unprecedented convergence of ubiquitous, sophisticated, alluring, habit-forming screen technology, taking time to reflect on the quality of our daily experience can lead to new ways of being, where we are masters of our tech, instead of its servants. We will explore ways to form healthy tech habits for you and your children.
Runtime: 49 minutes.
--
Would you like to see this presentation at your school? Parent, student and staff development presentations available. Email [email protected] for availability.
--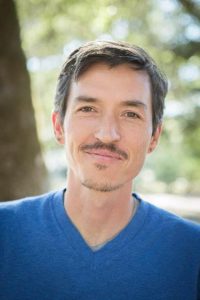 About Ben
Ben Klocek, web designer, teacher, and Sacramento Waldorf School alumni, has worked in tech for over 20 years and has been studying how our use of screen technology affects our lives. He teaches technology and woodworking in a Public Waldorf charter school.
He is the father of two girls, ages 11 and 14, and is an avid naturalist, artist, and gardener.